Check Your Credit Score
| | |
| --- | --- |
| 300-549 | Very low score, you are the highest risk borrower |
| 550-619 | Low score, you are a high risk borrower |
| 620-649 | Medium score, you are a medium risk borrower |
| 650-699 | Good score, you are a medium low risk borrower |
| 700-749 | Very good score, you are a low risk borrower |
| 750+ | Excellent score, you are a very low risk borrower |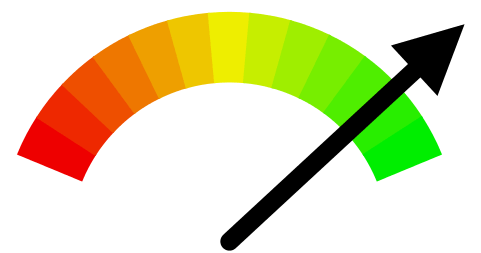 The FICO beacon score is the most used scale in the world of credit and finance to measure the risk of a borrower when it comes for financial institution to attribute a loan or a credit card. It is also used on company owners to evaluate the credit risk of small and middle size companies; if the shareholders make their personal payments on time, there is a stronger chance they will manage their commercial accounts the same way.
The beacon score ranges between 300 and 900, the higher it is, the better is your credit score and consequently, the higher are your chance to be accepted for a loan or credit card. It goes the same with interest rates; the higher is your score, the lower your interest rate will be on your loan, and vice versa. Below you will find a free, no strings attached, online questionnaire that will help you identifying what category of borrower you are. This quiz constitutes a simulation and presents an estimation based on your answers, however, it will not reveal your real-life, actual score.
Please change the suggested values with your own amounts in the blue text boxes.
Other pages that might interest you: