You are here: Finance Articles
Finance Articles
These articles explain the different aspects and challenges of the world of credit and finance. It is addressed to both consumers and companies.
Loans

Interest rate on a loan fluctuates importantly along with the credit risk. Fortunately, banks and financial institutions offer higher credit limits and lower interest rates in exchange of guarantees.
Car Lease & Loan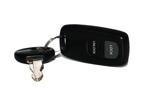 A vehicle can be essential for an individual or a company, and it often requires credit, by leasing it or by financing the purchase. It is important to minimize the cost of its use since all vehicles, cars or trucks, depreciate in time. Here are a series of articles and calculators that would help you orient your decisions on the subject.
Real Estate and Mortgage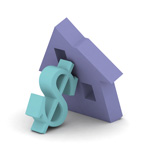 A home property is the highest expense for an individual and an important source of income for landlords. It is an asset that appreciates in time and is considered to be a low risk investment. The mortgage transaction requires high credit loans; therefore every decision has a big financial impact. This section covers the major aspect of real estate and will help you making smart decisions.